Arts an crafts in Cornwall
Cornwall is a great place to live of visit if you're interested in Cornish arts and crafts. There's lots of workshops, clubs, groups, art exhibtions, craft fairs and stuff going on.
Drawing and painting
A few years ago I decided I wanted to learn to draw and paint. I am not very good yet but I just love doing it and I am learning all the time.
I now have my own separate little web site for my art work called Jayne Herbert Art there are links on there to my art shop on Zazzle where you can purchase products like cards and mugs.
I belong to several art groups now, Wesley Rock Art Group, Gillian Coopers sketchbook group, The Hayle Art Society and the Porthreath Art Group. They are all great fun with lots of talented people sharing their painting and drawing skills.
Some of my artwork and note books are now on sale at Treasure, a wonderful little craft shop at the bottom end of Penzance high street.
Wesley Rock Art Group
I belong a local art group, Wesley Rock Art Group, in Heamoor and have also created a little web site for them.
We meet every Monday afternoon and are usually given a subject to tackle. All materials are supplied. We display our art work on the web site, each member has their own gallery page on the site. You an view my gallery page there too.
Hayle Art Society
The Hayle Art Society have two groups, a Tuesday afternoon group and a Wednesday evening group. I belong to the Tuesday afternoon group.
The Society organise an art Exhibition in Hayle each summer, usually in Phillack Church Hall.
Details of the event can be found on the Hayle Art Society page of my Cornwall Arts and Crafts Directory (CACD).
My greyhound art and photographs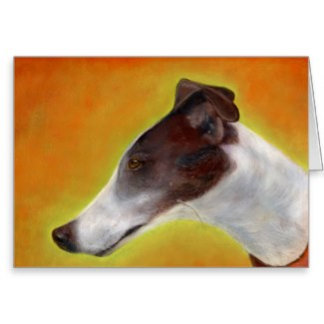 Many of my greyhound art and photographs can now be found on-line on my Zazzle store called 'bluedogatdingdong'.
There you can buy products with examples of my photographs and artwork on all sorts of products from mugs and cards to tote bags.
I've sold quite a lot of my stuff overseas including America and Australia.
Cornwall Arts and Crafts Directory (CACD)
I also own and run The Cornwall Arts and Crafts Directory (CACD), an on-line directory designed to promote our Cornish creative's.
If you are looking for unique art or handmade crafts, made right here in Cornwall, or are looking for something creative to do, please do give it a visit.
You are also welcome to promote your creative business or group - the site brings together a host of Cornish talent all together in one place.
Cornwall Painting Holidays
Cornwall Painting Holidays is another of my web sites which is a sister site to CACD.
Brother Scan n Cut
I recently purchased a Brother Scan n Cut machine, which I absolutely adore.
I have had great fun creating my own cutting files from my normal artwork and also now my digital artwork which I create on my tablet and load into Canvas the free soft provided by Brother to convert your files to the required .fcm format the machine requires.
You can scan, draw, cut and now even emboss with this nifty machine.
The possibilities are almost endless.
I have recently created a page on this web site for selling some of the .fcm cutting files I have created.
Sugarcraft and cake decoration
Sugarcraft is the art of using sugar to create beautiful decorations, mainly for decorating cakes for special occasions.
After taking a course, a number of years ago, I took up sugarcraft as a hobby. I particularly enjoyed making flowers, but am sad to say I haven't done any for ages. I got disalusioned with it being so brittle and keep breaking.
For a list of other people doing sugarcraft in Cornwall check out the Sugarcraft and cake decoration in Cornwall page on the Cornwall Arts and Crafts Directory (CACD).
Other related items which may be of interest: