Retired Greyhound Trust in Cornwall
The Retired Greyhound Trust
The Retired Greyhound Trust rehome retired and ex-racing greyhounds throughout Cornwall and nationally.
With over 50 years experience, the Retired Greyhound Trust pride themselves on finding the right greyhound for the right home and the right home for the right greyhound.
The Cornwall branch is run entirely by volunteers, who live throughout Cornwall and between them are able to cover the whole county of Cornwall.
If you can offer a kind loving home to one of these beautiful gentle animals it would be much appreciated.
All homes are subject to a "Home check". Once the "Home check" has been approved they will endeavour to help you choose a greyhound that is best suited. It can be arranged for you to meet your chosen greyhound prior to homing.
The Cornish contacts for anyone interested in rehoming greyhounds in Cornwall are:
Please note although I love greyhoundsand have pages about them on my web site, I am not actually involved with the rehoming process.
Some photographs and details of greyhounds available for rehoming can be found on the Russet Greyhound Sanctuary Facebook page. and the Cornwall Retired Greyhound Trust Facebook page.
---
Photos from previous walks
Some of the photographs I have taken on the walks are now available to purchase as calendars, cards, jigsaw puzzles and other gifts through my online store Blue Dog at Ding Dong on Zazzle and also now a few digital downloads on my store Jayne Herbert Art on Etsy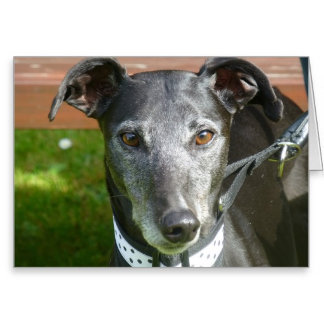 ---
Meet, greet and walks with the greyhounds
Come and join the Cornwall Retired Greyhound Trust on thier regular monthly Sunday stroll with other greyhound owners. These "Meet, Greet and Walk with the Greyhounds" are held on the 3rd Sunday of each month, in a number of locations around Cornwall.
You don't have to own a Greyhound or a dog, but you are more than welcome to come along to meet the greyhounds and chat to existing owners.
Next walk: - T.B.A.
If you are attending one these organised walks with a dog, it is expected that as well as clearing up after your dog/s they should remain on a lead at all times to protect both the dogs and our reputation. We need to be ambassadors for the Greyhounds.
---
Gallery of photographs from previous greyhound walks
Click on the photo below to go to my new greyhound photo gallery where you can see are some of the photographs that I have taken on walks organised by the Retired Greyhound Trust in Cornwall this year. Sorry for the delay in putting newer photos up. I hope to get more on very soon.
Greyhound photograph archive
Current - 2012 - 2011 - 2010
Other items which may be of interest: